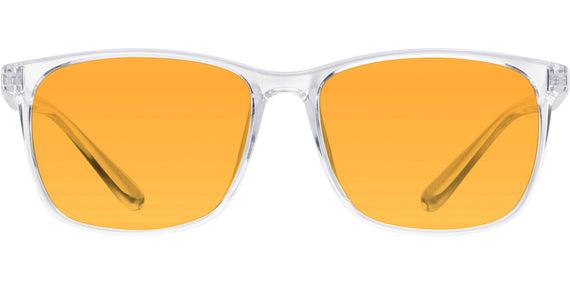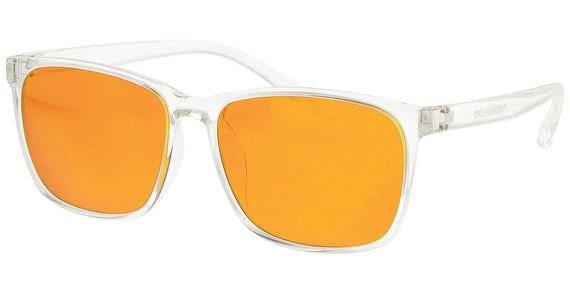 OS-2 Sleep Glasses
Medium
$95.00
Description
OS-2 is made with

premium, ultra-light TR90 technology. It's flexible for those times you fall asleep with them on.

This frame is best for a medium to large sized face.

Enjoy our 14-Day Sleep Challenge Guarantee

™. If you are not satisfied, simply return for a full refund.

Ocusleep™ lenses are made with precision pigments in ophthalmic CR-39.
Size is 54-17-145 and total width is 141mm.
Enjoy our 14-day Sleep Challenge Guarantee™.
If you're not satisfied, simply return for a full refund.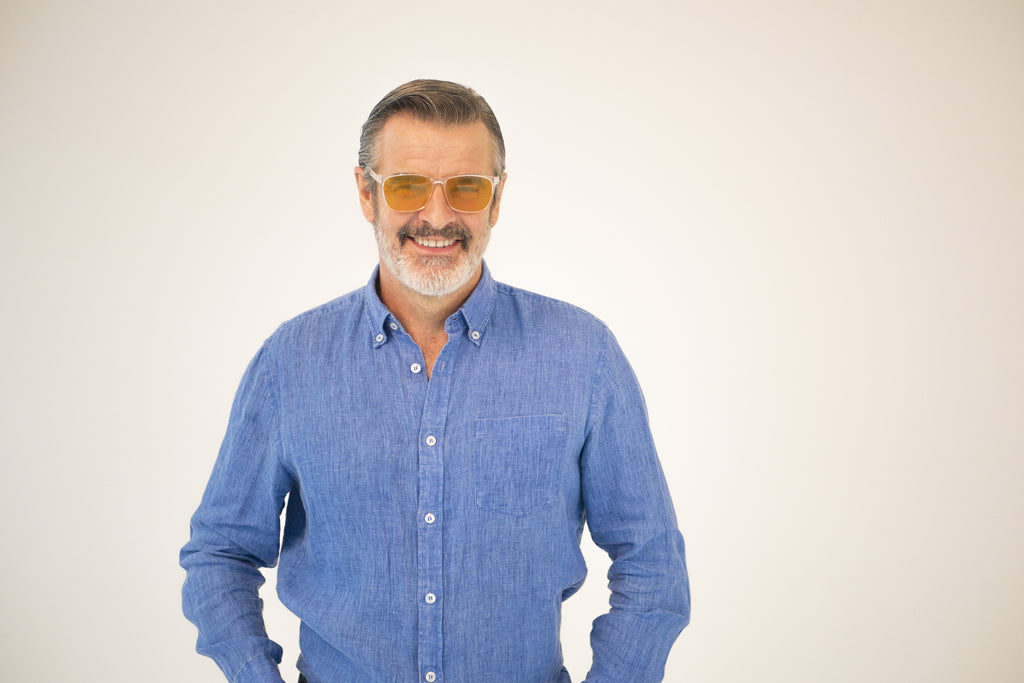 Did Ocusleep™ help you?:
Yes
Very effective
I have been wearing the glasses for the last week and have already had some really impressive results! I usually put the glasses on at 7pm, and by 8:30 I'm able to fall asleep with ease. I was skeptical about these glasses, but after seeing the results I'm really happy to say that these do work. If you have trouble sleeping, and would like to stop taking sleep aids, then you will love these!
Did Ocusleep™ help you?:
Yes
Great Glasses
I often fall asleep with the TV on. These glasses really helped me relax. In addition, the glasses fit well and the prescription was right on target.
Thank you!
Did Ocusleep™ help you?:
Yes
Works!
I was struggling to get a good night's rest for so long, since I've been wearing these Glasses, I've been getting the best rest of my life!
Plus - no more groggy mornings or hit-the-snooze battles; thanks to these specs giving me the best slumber ev
give it a try for more rest
we took the total black out in our bedroom. No light at all ,no clocks , night light at
all my wife and I both sleep better she uses the glasses says they are good
Did Ocusleep™ help you?:
Yes
Works Great!
I am noticing a difference after several nights. I'm addicted to looking at my phone before bed, so these REALLY help! Best I've tried.
Did Ocusleep™ help you?:
No
Os-2
I did not receive my ocusleep yet. Please give me information about my ocusleep.
Did Ocusleep™ help you?:
Yes
What sorcery is this?
I've worn blue light glasses before but Ocusleep is on a whole nother level! I'm literally on my phone all day &, of course, I have issues with sleep. Something that helps me to fall asleep is reading a book on my phone but being on the phone before bed causes issues with me waking up multiple times throughout the night, which leaves me feeling tired & cranky most days. When I had the opportunity to try Ocusleep through a free sample program I was super excited as these glasses are specifically made to wear before bed. I was a little nervous about the tint but after a minute (or less) I don't even notice it. I have the size small glasses & they fit me perfectly! The glasses are incredibly comfortable to wear, are lightweight but sturdy & very well made. I noticed an improvement in my quality of sleep after the second night of wearing the Ocusleep glasses. I actually fell asleep even faster than usual & I was able to stay asleep for 6 consecutive hours. A huge improvement from two to four hours of sleep & then having trouble falling back to sleep. The longer I wear these amazing blue light blocking glasses the more my sleep quality is improving. I wake up less throughout the night (no more than one time) & even sleeping straight through the night most nights. Now I wake up feeling well rested & refreshed each morning, which is a blessing! I highly recommend Ocusleep!
Did Ocusleep™ help you?:
Yes
Works!
I put these on 2 hours before bedtime and they work. I did notice when I take them off and put sleep mask on with TV on with timer, the little light that did come in through bottom of mask would then get me to alert mode and I couldnt sleep. Now I just fall asleep with them on and when I wake up in middle of the night I take them off and slide my mask down. They dont look to bad. Husband calls me Janis Joplin when I wear them lol.
Did Ocusleep™ help you?:
Yes
Good